We are a team of financial professionals with extensive knowledge across many areas of personal finance, retirement, and business planning.  You can always count on exceptional service, professionalism and  performance from the HFS team.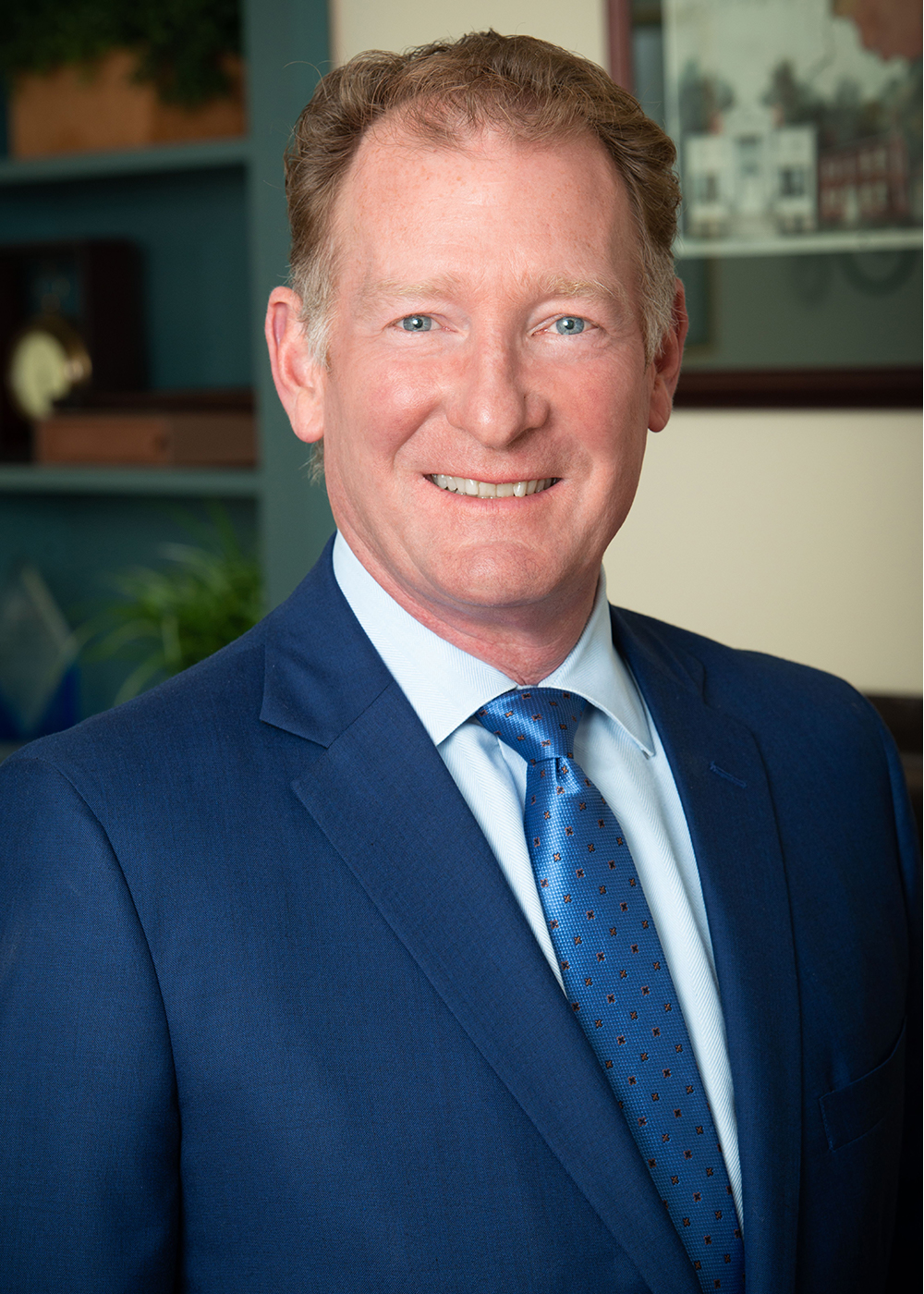 Patrick Hammer, MSFS, AEP
Sr. Client Advisor and President Partner
Meet Patrick
Patrick is president and senior advisor at HFS Wealth Advisors.  He has been a financial service professional since 1982. Patrick helps families, individuals, and business owners achieve financial success while taking on the day-to-day responsibilities and concerns for his clients.
Patrick graduated from the University of Dayton with a bachelor's degree in economics and finance and a master's degree in financial services. He is an Accredited Estate Planner and holds FINRA Series 7, 63, and 65 licenses, as well as life, health and disability insurance licenses.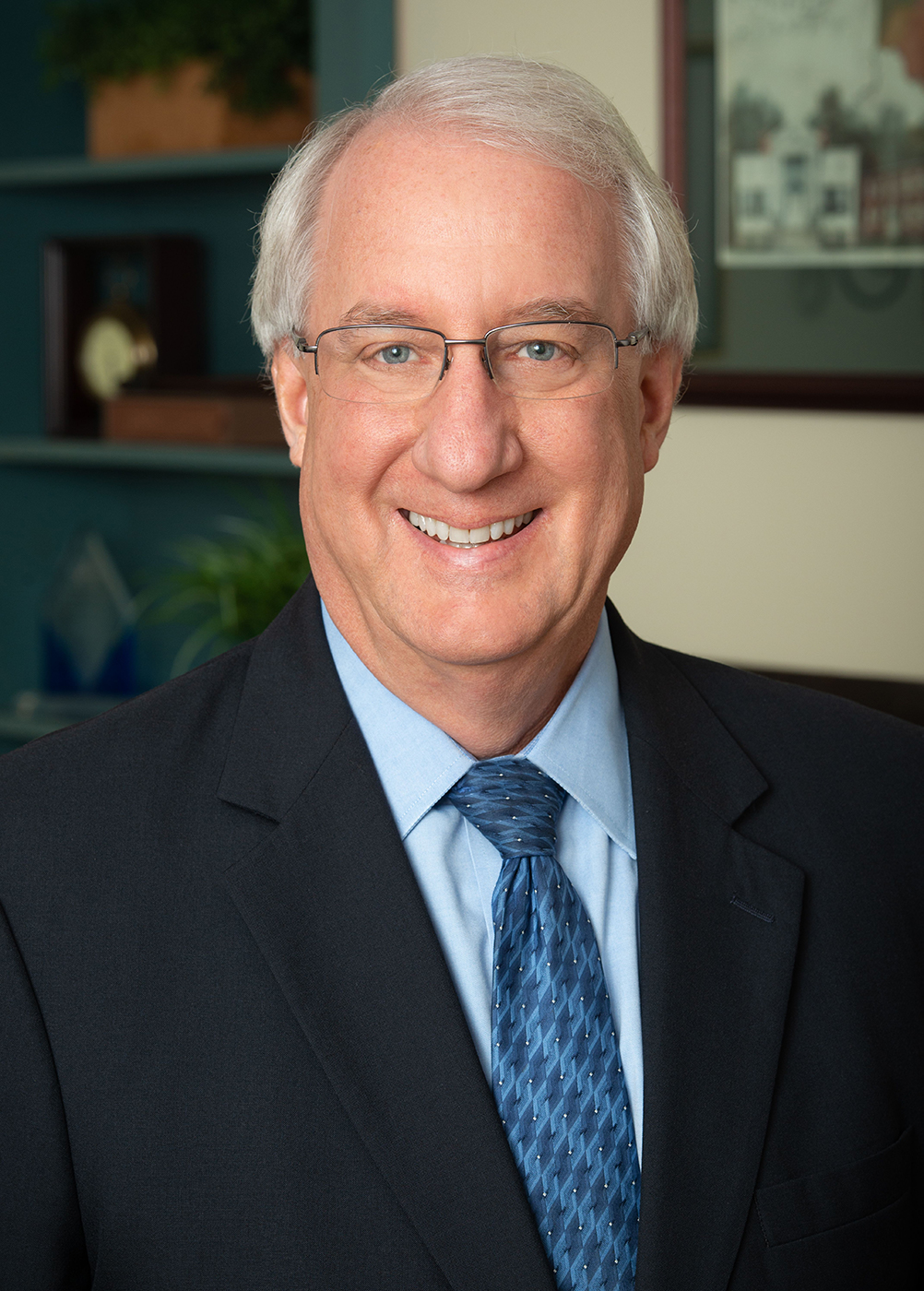 Dennis Kelley
Managing Partner
Meet Dennis
Dennis has served as the managing partner and general manager of HFS Wealth Advisors since 2010. He has over 40 years of experience in the financial industry, including his role as regional president for a large regional banking company. He began his career in financial planning in 2009.
Dennis graduated from Franklin University with a bachelor's degree in business and management and received his MBA from Webster University. He is also a graduate of the CBA Graduate School of Retail Bank Management and is a Certified Business Coach. In addition, Dennis is the published author of "Achieving Unlimited Success, How to Get Out of Your Own Way and Live the Life of Your Dreams" (AVIVA Publishing, 2008). Dennis holds his FINRA Series 7, 24, and 63 security licenses.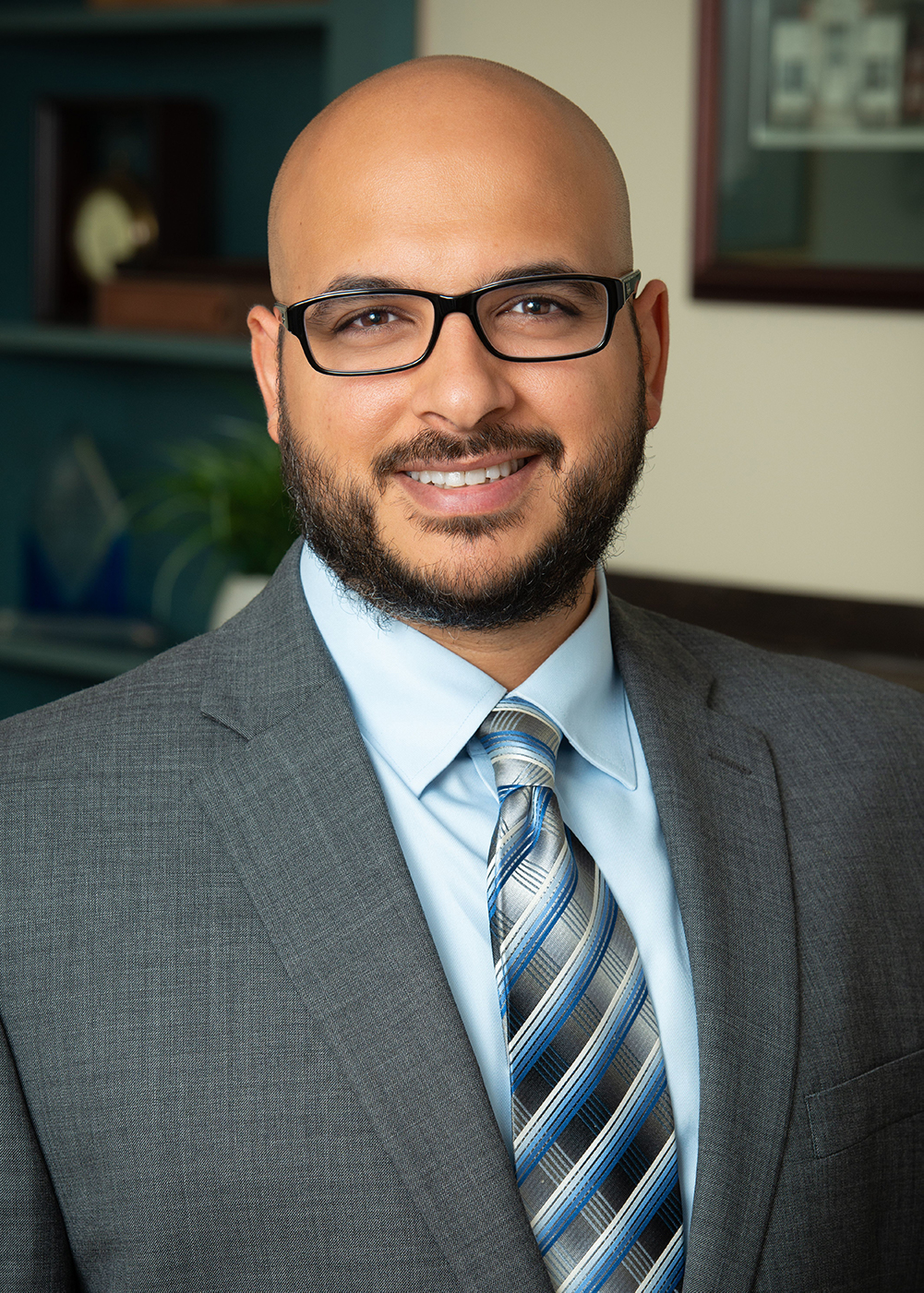 Antonio Belmonte, CFA
Chief Investment Officer
Meet Antonio
Antonio is Chief Investment Officer and is responsible for the development and management of client portfolios, as well as the strategic oversight of the investment process. Prior to joining HFS, Antonio was a portfolio manager for a large RIA in the Cleveland area.  He began his career at Fidelity Investments as a private client specialist. 
Antonio obtained a BA in economics from Miami University and an MBA from Cleveland State University.  He currently holds his FINRA Series 7 securities license, along with the Chartered Financial Analyst designation.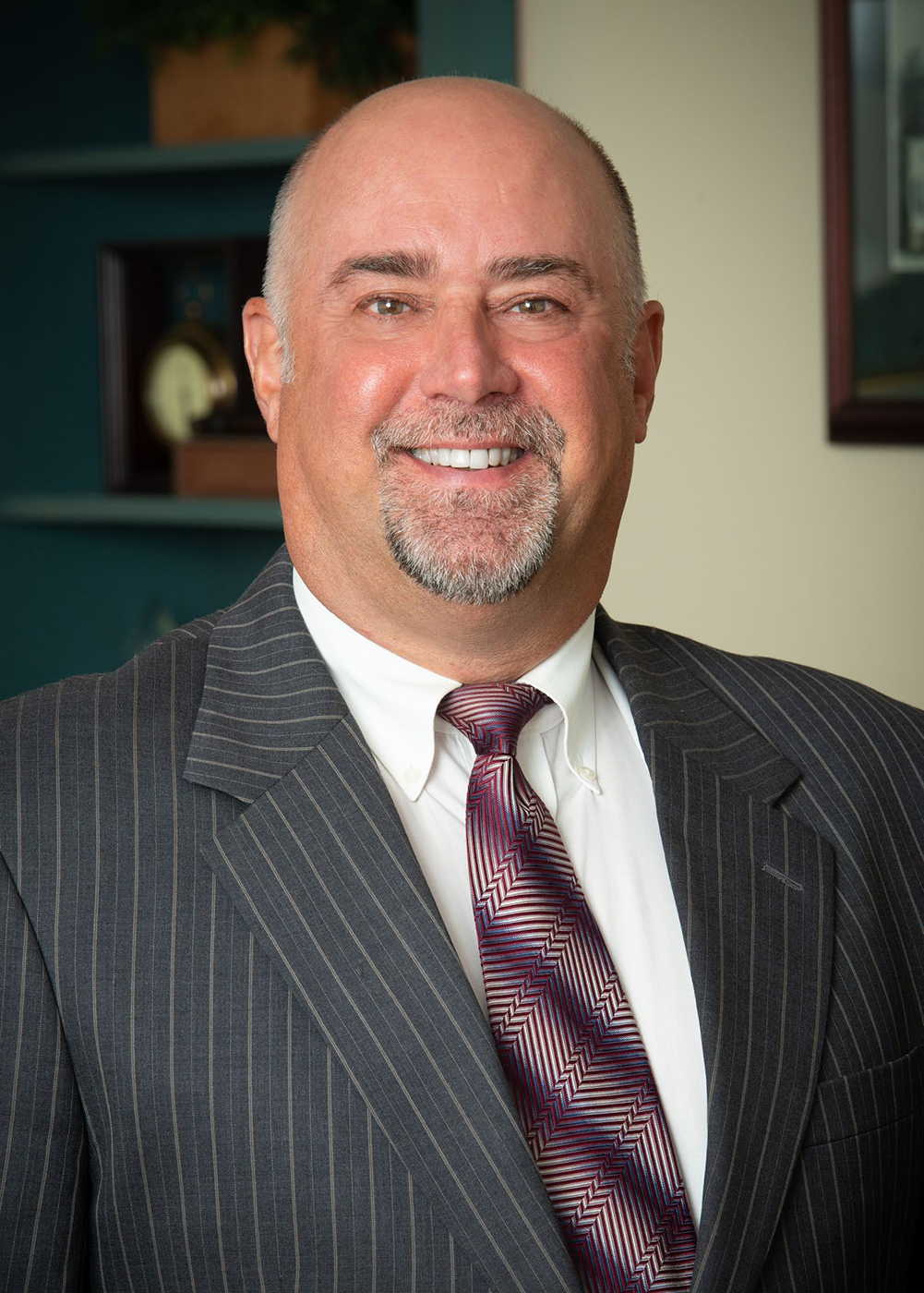 Todd Rohrer, C(k)P®
Client Advisor
Meet Todd
Todd joined HFS Wealth Advisors in 2019 and has been a financial services professional since 1990. He currently holds his FINRA Series 6, 7, 66 and 26 security licenses, along with his life, accident and health, variable products, property and casualty and personal lines insurance licenses.  Todd also holds the C(k)P designation, which was obtained through The Retirement Advisor University in collaboration with UCLA Anderson School of Executive Education.  This designation identifies financial professionals who have the knowledge and experience to favorably affect the outcomes of corporate retirement plans. Todd attended Stark State University, where he studied sales and marketing.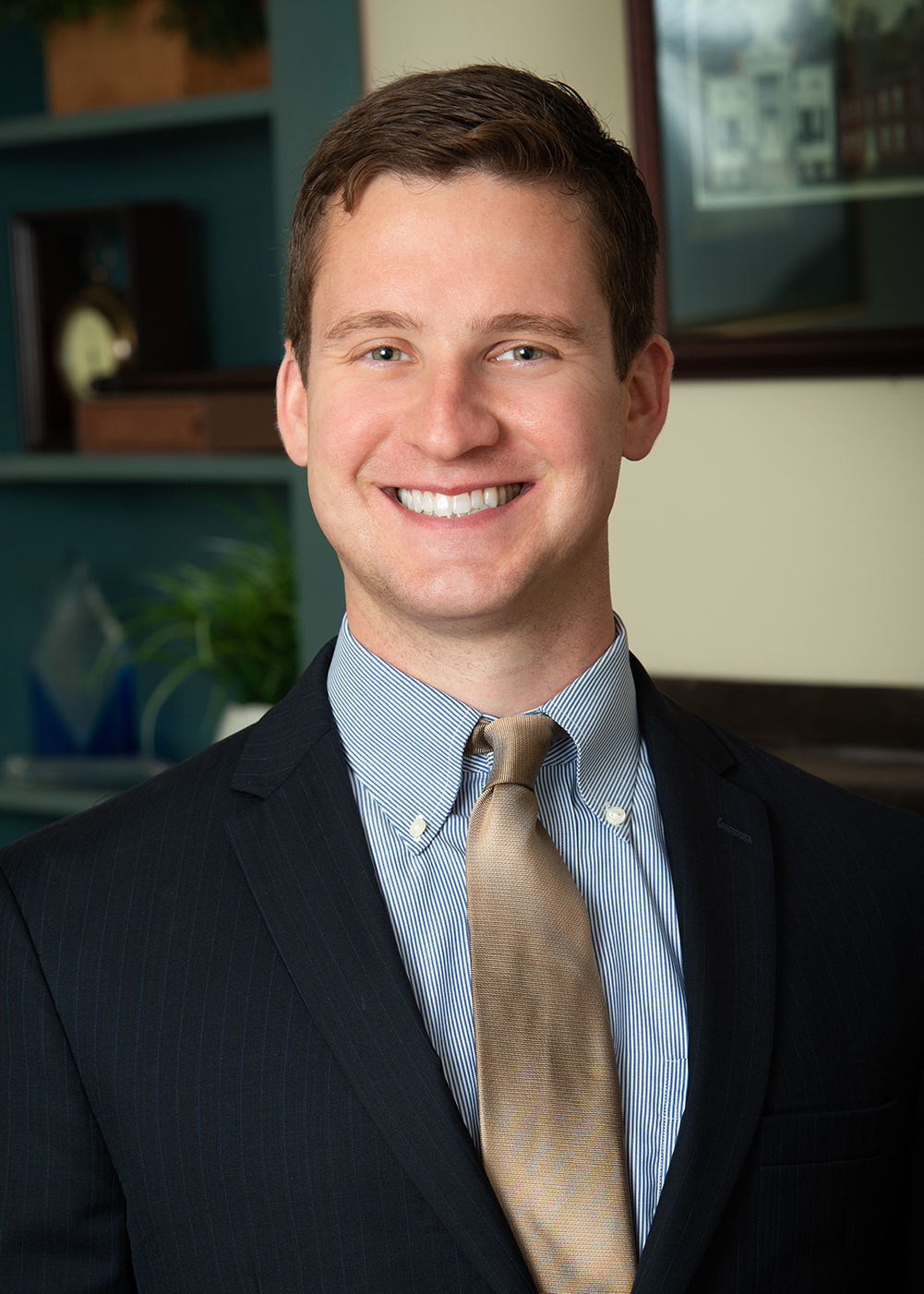 Justin Hamlin, CFP®​, AEP®
Client Advisor
Meet Justin
Justin joined HFS Wealth Advisors and began his career in finance in the summer of 2014 as an intern.  He became a full-time associate advisor upon his graduation from Miami University with a bachelor's degree in Finance and Economics.  He later passed his examination to become a Certified Financial Planner. In addition, Justin became certified as an Accredited Estate Planner with a focus in working with business succession planning for small and medium sized businesses, individuals and families to create detailed estate planning curated to maximize a client's goals and objectives, whether that be for a business or an individual. Justin works diligently with clients to support the lifestyle they wish to live and to preserve a legacy by which they will be fondly remembered.  He also holds his Finra Series 7 and 66 security licenses as well as life, health, and disability insurance licenses.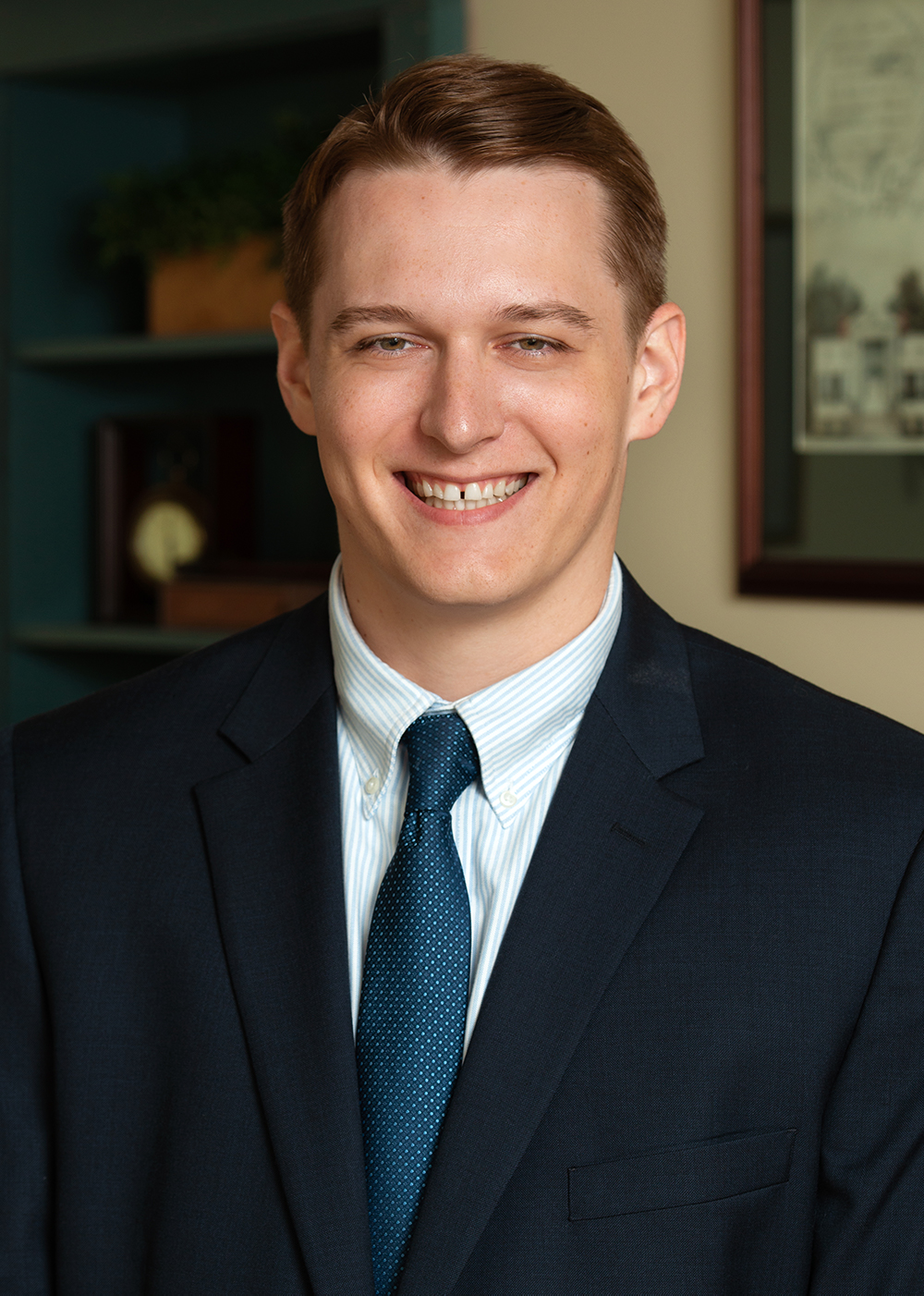 Benjamin Bulchik
Client Portfolio Administrator
Meet Benjamin
As the Client Portfolio Administrator, Ben is responsible for assisting our financial advisors with implementing investment strategies and monitoring client portfolios. He joined HFS Wealth Advisors in the summer of 2019 as an intern, starting full time in 2021. Ben attended Walsh University, where he received a bachelor's degree in business administration with a major in Finance and a minor in Economics. He holds his FINRA series 7 license, and is working on attaining his series 66 license.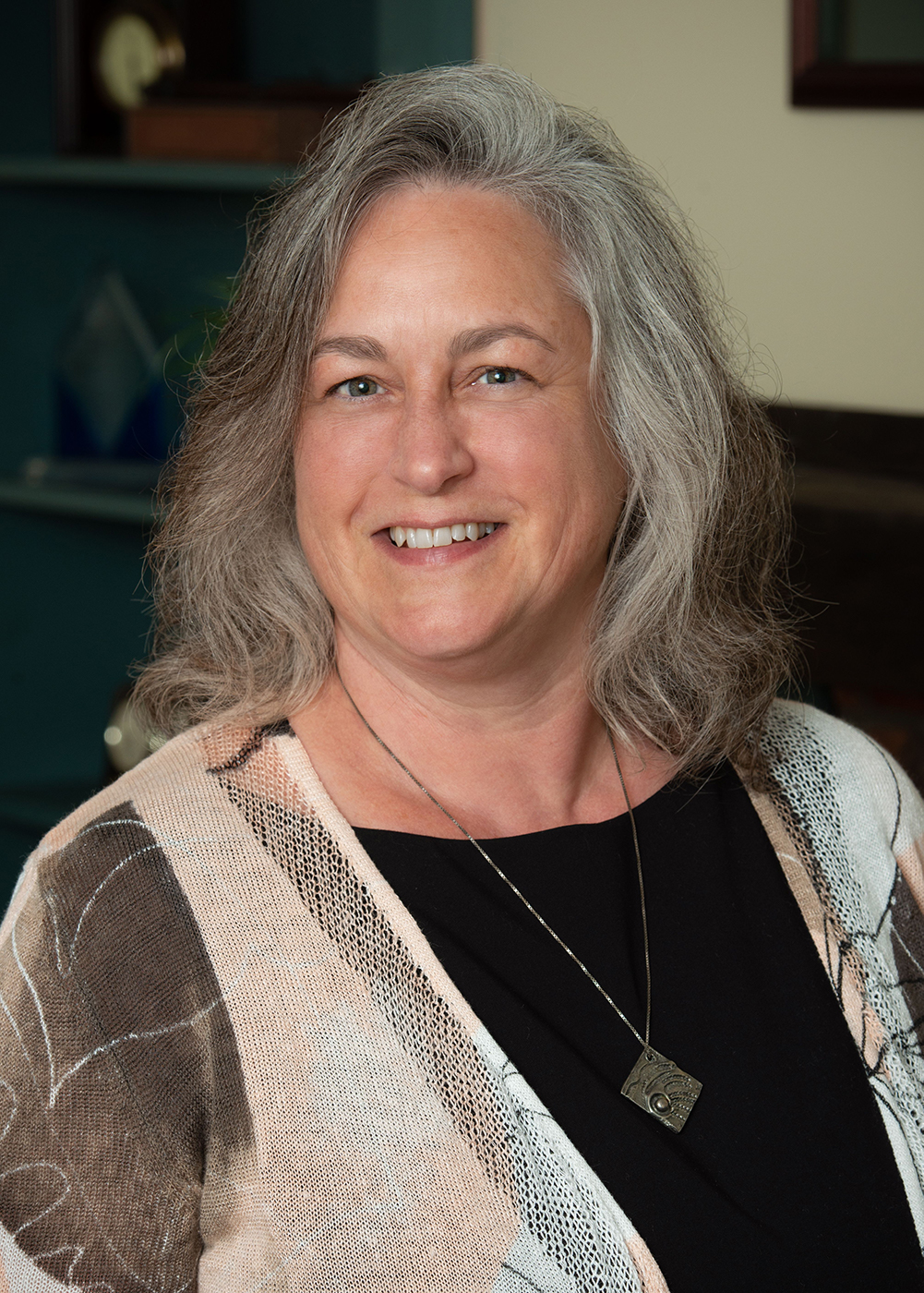 Kathie Jandrey
Client Service Manager
Meet Kathie
Kathie serves as the office administrator, filling client service requests and supporting the advisory team. She has been with HFS Wealth Advisors since 2007. Her previous experience includes working as an independent consultant and Branch advisor for the Longaberger company. She also has extensive experience in small business administration and she taught for many years in Northeast Ohio.
Kathie graduated from Edinboro University with a bachelor's degree in special education and school psychology. She attended graduate school for early childhood education at the University of Akron, Drake University, and Kent State University.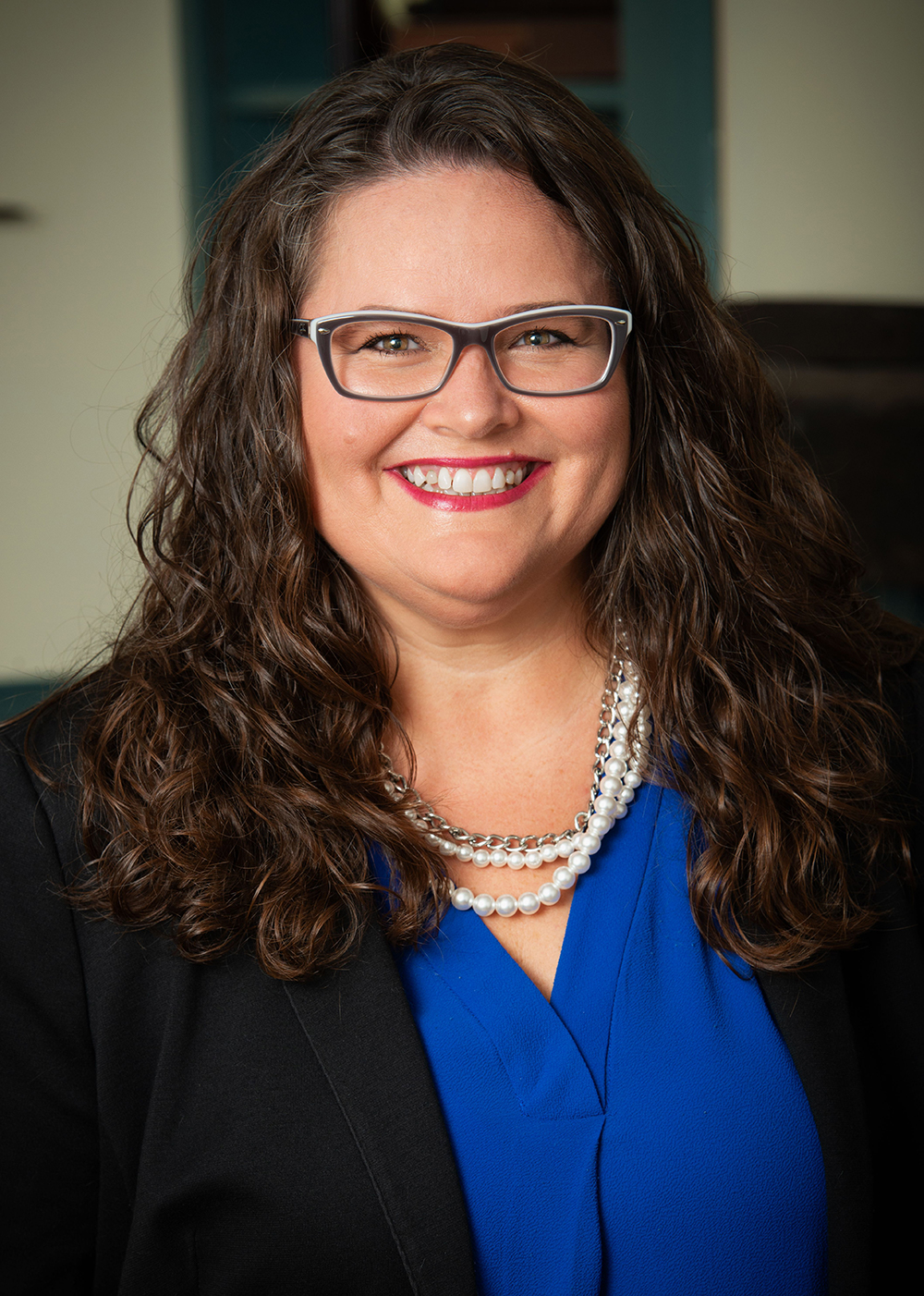 Kari Jo Parker
Client Relationship Specialist
Meet Kari Jo
Kari Jo serves as the client contact for scheduling.  She also helps fulfill client service requests and supports the advisory team. Kari Jo started her career with HFS Wealth Advisors in June 2017. She is an experienced professional with a successful 20-year career in commercial banking and administration.
Understanding you helps us to shape and customize financial strategies that are aligned with your priorities.  Your core values and goals become the basis for defining your financial philosophy and this serves as a guide in developing your financial plan.  We use a Five-Step Course of Action to take a comprehensive look at your total financial picture.  This deep dive into your current circumstances, as well as your personal goals and objectives, allows us to successfully develop a plan that meets your needs now, as well as in the future.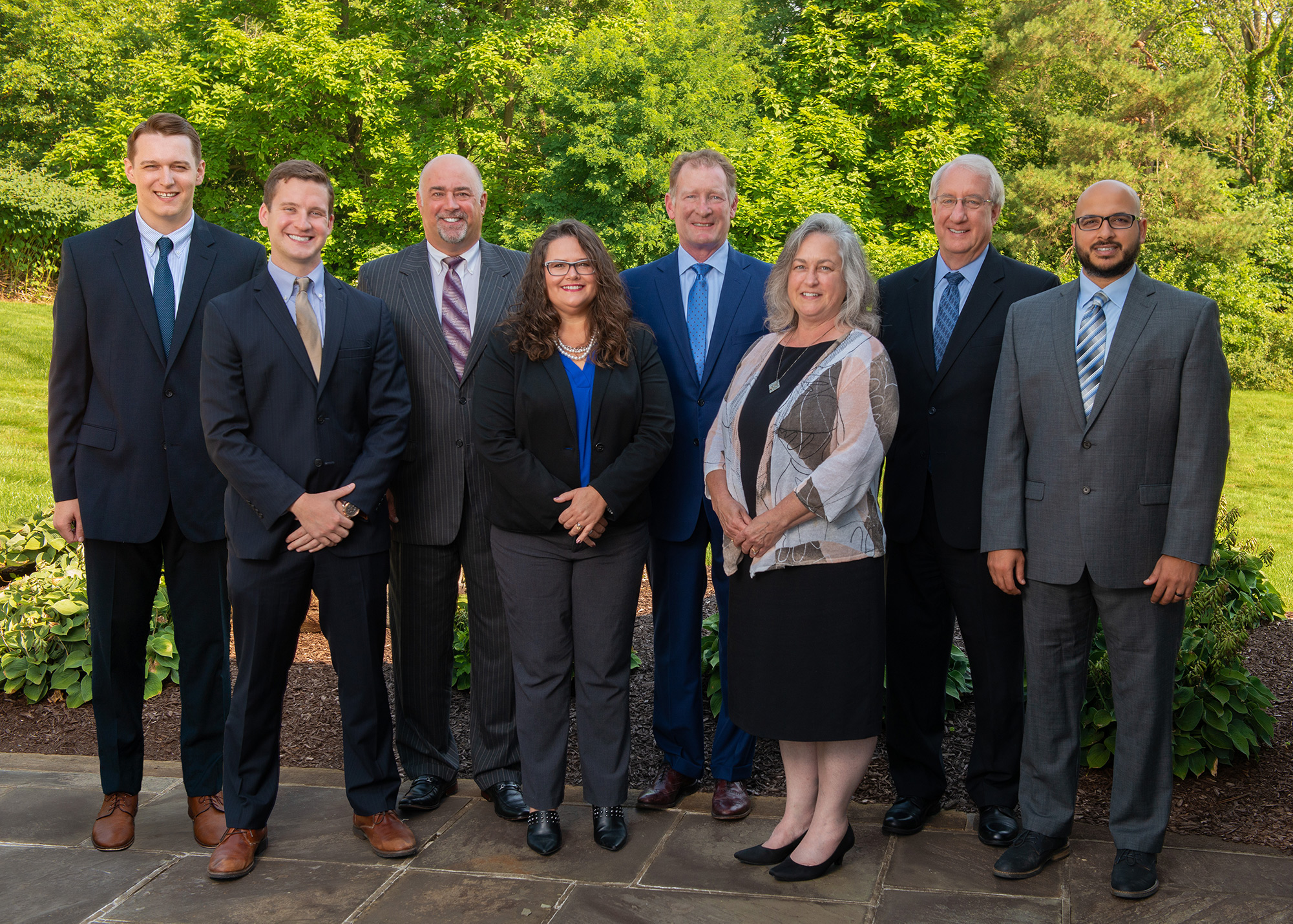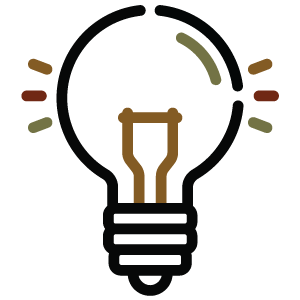 UNDERSTAND
We discover what's important to you by engaging in an open discussion regarding your goals, objectives, and risk tolerance. The questions we ask serve to determine what is most important to you. We call these your Three L's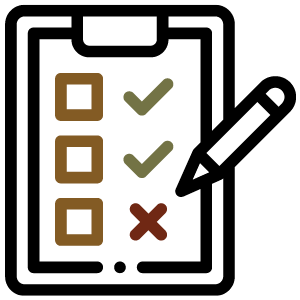 DEVELOP
We have in-depth conversations to discuss our analysis, based on the information we gather. As we begin to layout our recommended action steps, we refine them, based on your feedback.  In fact, your plan will grow and evolve throughout your life, as your needs and priorities change.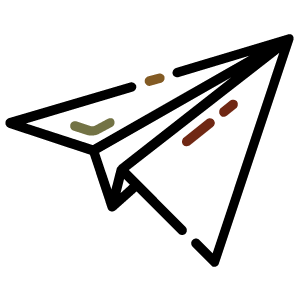 DELIVER
The proposed plan is presented to you in its entirety. We address any questions you may have and make any necessary adjustments to the plan.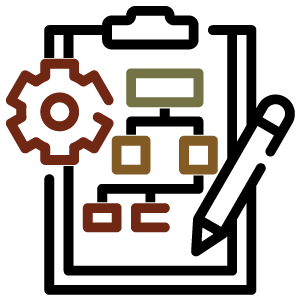 IMPLEMENT
The plan is implemented according to a checklist of action items, next steps, and agreed-upon responsibilities. HFS Wealth Advisors and staff are your partners and advisors as your approved financial plan is executed.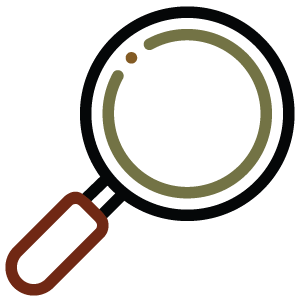 MONITOR & MESASURE
A regular review schedule is established to keep the plan and its related action items aligned with your goals and the current economic environment.

YOUR LIFESTYLE
To best understand what is important to you it is critical to understand what you like most about your current lifestyle and if you have goals to make any adjustments to your current lifestyle that you want to plan for. Knowing what aspirations you have for the future and during your retirement allows us to help you develop a financial plan to support your goals. Are you interested in new hobbies, more travel or maybe have talents that you want to explore?

YOUR LOVED ONES
Who are the people that you care most about? Our goal is to understand who you most care about in order to best guide you through the investment and financial planning process. If you have financial issues you would like to address with members of your family your financial plan should be built with these goals in mind. We will provide on-going advice to help you achieve your financial goals for your loved ones.

YOUR LEGACY
How do you want to be remembered? This is an important question to consider in building a financial plan to ensure your legacy is passed on as you desire. Maybe you want to maximize the estate left to your loved ones. If you have any causes or charities you are passionate about supporting financially your plan should reflect this as well.
Our team of experienced advisors strives to consistently exceed your expectations by adhering to the following standards: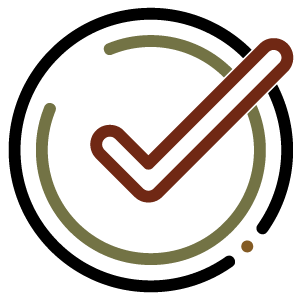 Value
We continually enhance and add value to our client relationships.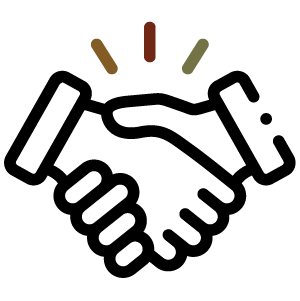 Service
We provide our clients with the highest level of service in a responsive manner.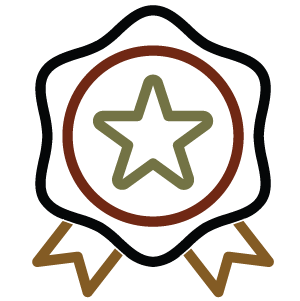 Quality
We deliver quality advice as champions for our clients and their life and legacy objectives.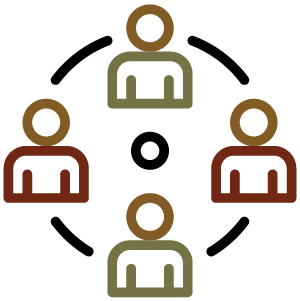 Teamwork
We promote teamwork and continuous growth among all our staff.
Justin participating in the Rocky River Chamber of Commerce park cleanup event
Dennis participating in the Wishes Can Happen Wish A Thon – being interviewed on the radio for the fundraiser about the organization
Todd and Justin participating the Ronald McDonald golf outing fundraiser.
Dennis participating in the annual Hall of Fame Grand Parade. The train is the "float" we use to include wish children in the parade. Dennis carried the Wishes Can Happen banner.
Justin participating in a Richfield Chamber of Commerce spring clean-up event.
Justin participating in a Halloween event for the Richfield Chamber of Commerce.
Kathie is participating in the Made in Ohio Festival at Hale Farm and Village sponsored by the Western Reserve Historical Society.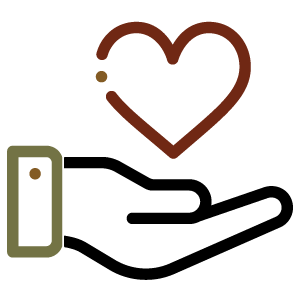 Wishes Can Happen
Dennis is a board member of this group for the past 11 years. Learn more at www.wishescanhappen.org
Ronald McDonald House
Justin is a board member of emerging leaders of this organization
Junior Achievement
Justin teaches financial courses with the Cleveland Chapter
Richfield Chamber of Commerce
Justin is the treasurer for this chamber
Individual & Family Services
Investment Management
Investment management is the professional management of assets to meet your specified investment goals and objectives.  Through a comprehensive risk tolerance and goals assessment, we provide an analysis of your portfolio.  This analysis gives us a framework of objectives for our investment models. Among the models that we implement, when appropriate, is the Dividend Growth Model. 
Our Dividend Growth Model
Priorities for our Dividend Growth Model
Margin of Safety: without knowingly overpaying for a company, no matter the quality
Preservation of Capital: minimize permanent losses of capital, including from bankrupt companies
Return of Capital: a safe and growing dividend that recoups your investment over time
Return on your Capital: sufficient capital gains and total return potential to achieve your long-term goals
In this model, we invest in high-quality, attractively-valued, and dividend-growing companies.  We use a data-driven approach for screening prospective companies that ensures that the dividend is not at risk of being cut or withdrawn.
Antonio obtained a BA in economics from Miami University and an MBA from Cleveland State University.  He currently holds his FINRA Series 7 securities license, along with the Chartered Financial Analyst designation.
Retirement Planning
We know that the earlier clients start saving for retirement, the more their money can work for them. HFS Wealth Advisors offers a wide array of retirement vehicles and the knowledge to deliver clear advice on the best options for each individual or family situation.  We work with you to clarify your retirement planning goals and implement a plan. At the point of retirement, your financial status changes from the accumulation of wealth to the distribution of wealth. We guide you through this stage as well, offering insight as to the best strategies for income distribution.
College Funding
It can be difficult to attain the necessary funds to pay for higher education costs and plan for the impact of inflation. The average cost of college increases at approximately 5.6% per year. In 18 years, by the time a child is ready for college, the price of higher education could almost triple. Our team will develop and implement a comprehensive education plan. We offer 529 plans and Coverdell Educational Savings Accounts. Features of a Coverdell ESA are similar to a 529 but may also be used for high school and other types of qualified education. We help you explore other options for education funding, including financing options, that will allow you to meet your education goals.
Estate Planning
Estate planning is the process of preserving the assets you have acquired during your lifetime, while creating a tax-efficient transfer of wealth to your heirs, your spouse, a charitable organization, or a combination of all three. We assess your overall financial situation, so we can ensure that your estate plan accomplishes your goals and objectives. We also offer review of wills, trusts, and asset titling to help you determine your estate distribution. Estate planning is also an essential tool for business owners.  Strategies for business owners include ownership succession, business valuation, and asset liquidity.
Risk Management and Insurance
Risk management is designed to protect you and your loved ones financially in times of unexpected tragedies. Our team of experienced professionals can help guide you through the complex Insurance field. We will conduct an audit of your current policies to confirm that you have the best coverage for your needs and explain any gaps that may exist. Our goal is to manage the risk that can be controlled and efficiently insure against the rest.
Tax Planning
Tax planning involves analyzing a client's finances with the goal of achieving maximum tax efficiency. The analysis considers factors, such as the timing of income and purchases, retirement savings strategies, and tax filing status and deductions.  Our team will review your financial landscape and your recent tax returns to find opportunities for maximizing tax savings. We can help you to be proactive in your spending and saving, rather than simply reacting when the tax bill comes due.
Click title to view Finish the Year Strong
Click title to view The Final Countdown to 2024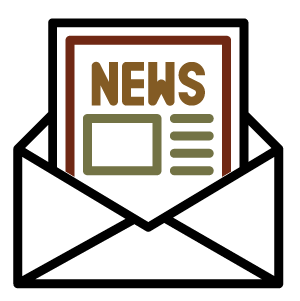 HFS Wealth Advisors is an independent firm that has the freedom to choose how we run our business. We have chosen Cambridge Investment Research, Inc. as our broker-dealer because they give us more flexibility in the way we work with our clients. With Cambridge, we never have to worry about corporate interests or sales quotas, and can focus solely on what's best for you.
Cambridge Investment Group, Inc. is a privately-controlled financial solutions firm focused on serving independent financial advisors and their investing clients. Cambridge is a national corporation with a registered investment advisor and an industry-leading independent broker-dealer.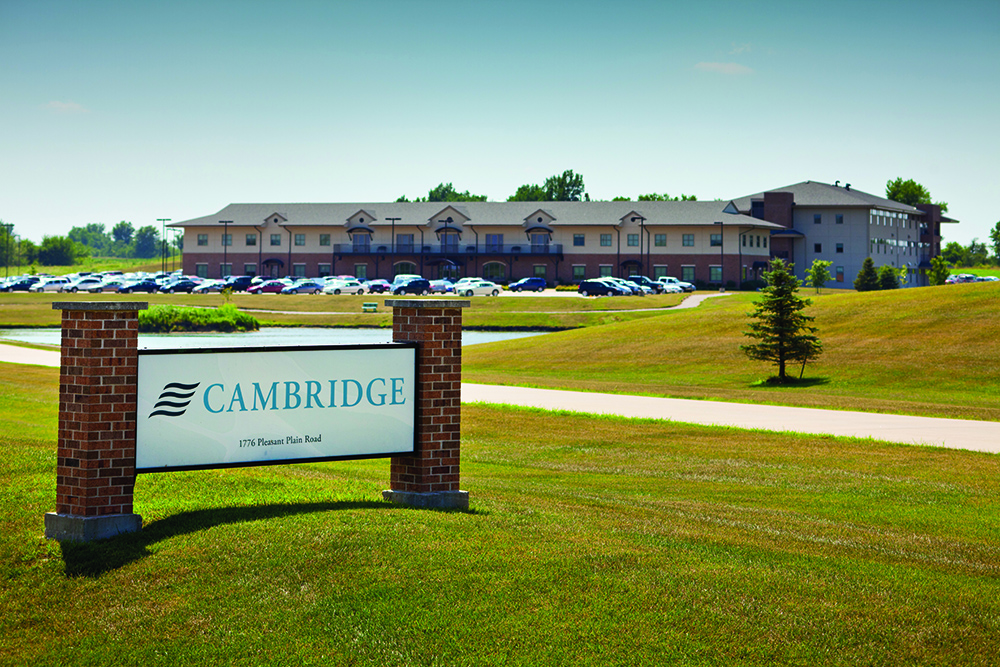 Securities offered through Registered Representatives of Cambridge Investment Research, Inc., a broker-dealer, member FINRA/SIPC. Advisory services through Cambridge Investment Research Advisors, Inc., a Registered Investment Advisor. Cambridge and HFS Wealth Advisors are not affiliated. This communication is strictly intended for individuals residing in the states of AL, AZ, CA, CO, FL, GA, HI, IL, IN, KY, MA, MD, MI, MO, MS, NC, NJ, NV, NY, OH, OR, PA, SC, TN, TX, UT, VA, VI, VT, WA, WI, and WV. No offers may be made or accepted from any resident outside the specific states referenced.
The information being provided is strictly as a courtesy. When you link to any of these websites provided herein, HFS Wealth Advisors makes no representation as to the completeness or accuracy of information provided at these sites. Nor is the company liable for any direct or indirect technical or system issues or any consequences arising out of your access to or your use of third-party technologies, sites, information, and programs made available through this site.